Spouse or Common-Law Partner
Canadian citizens and permanent residents may sponsor their spouse or common-law partner for immigration to Canada. If successful, the sponsored person obtains permanent resident status, allowing the couple (or family, if applicable) to build their lives in Canada.
The common-law / spousal sponsorship (Spouse or Common-Law Partner) Canada immigration program is a part of the Family Class category, through which Canada welcomes a substantial number of new permanent residents annually.
To receive a Spouse Visa through this immigration program, the sponsor (citizen or permanent resident of Canada) and applicant (sponsored person) must demonstrate their relationship to be one of three categories:
Spouse
Common-law Partner
Conjugal Partner
It is important for both the sponsor and the applicant to be approved by Citizenship and Immigration Canada (CIC) to receive the Spouse Visa for Canada.
Canada Partner Visa Requirements:
The relationship must be "durable and genuine."
The relationship must be "akin to a marriage"
The couple must intend to live together in Canada.
The couple must have amalgamated their financial  and social affairs to a "significant degree."
The foreign national must undergo health and character checks prior to their arrival.
The sponsor must not be precluded from sponsoring a foreign national.
The sponsor must be able to maintain and accommodate the applicant without recourse to public funds and sign an undertaking to provide for all of the applicant's basic needs for a period of 3 years from the partner's arrival in Canada.
NOTE: Canada recognizes same-sex marriage and therefore, same-sex partners are eligible to apply under this category provided they meet all eligibility requirements.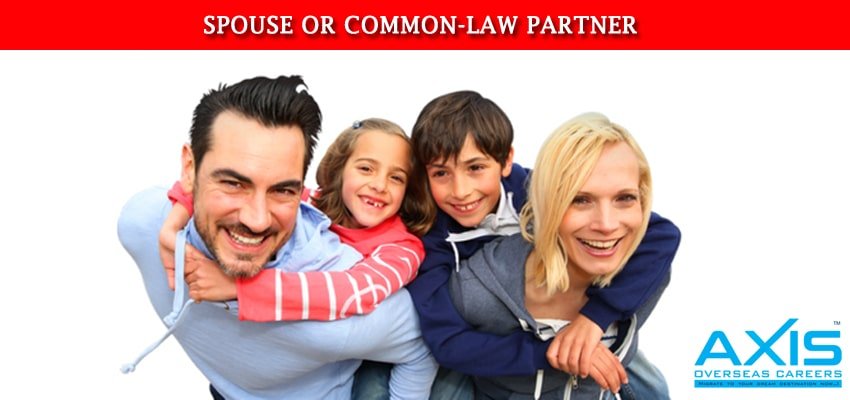 Spouse or Common-Law Partner
Eligibility requirements for the Sponsor:
In order to qualify as a sponsor, one must:
be 18 years or above in age
be a citizen or permanent resident of Canada
not have been in prison, be bankrupt, under a removal order (in case of a permanent resident) or have charged with a serious offence.
not have been sponsored to Canada as a spouse within a span of last five years.
A person may not qualify to be a Spouse or Common-Law Partner if they:
have failed to provide financial support to a previously sponsored commitment,
are under the age of 18 years,
were already married to someone else at the of their marriage to the applicant,
have lived separately and one of the two has been in a conjugal or common-law relationship with a third person,
immigrated to Canada and the applicant must have, but was not examined by CIC, and
have an existing sponsorship agreement which stands valid at the time of filing another sponsorship application to CIC.
Click here For more details