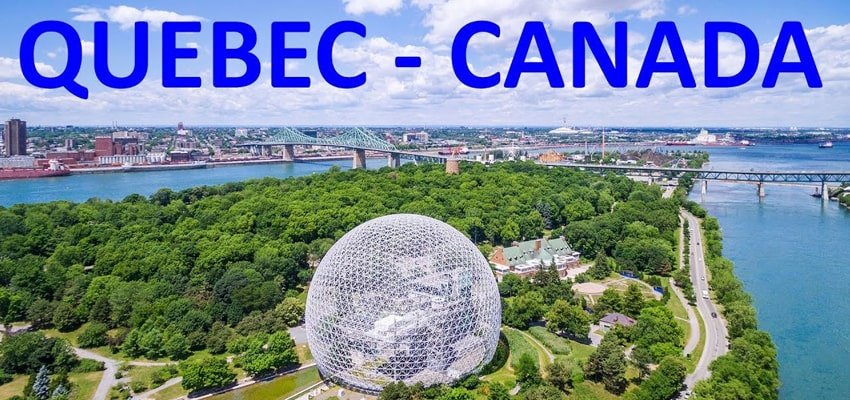 Migrate to Quebec
Quebec is one of the thirteen provinces in Canada and also the largest one. Quebec is known for its impeccable food dishes which is also one main reason why Quebec is the second-most populous province of Canada.
Quebec's sole provincial language is French and a predominant population of the province speaks the same language. Quebec is considered as one of the best places to migrate and settle all over the world. Perhaps, you should also know the same.
Below listed reasons state why you should immigrate to Quebec.
The Quebec Culture
Quebec is known for its nightlife, the music and the food that makes the culture great. The province has a diverse culture as it has been inviting immigrants from all over the world for a long time, making it multicultural.
The Pretty Look Quebec Holds
The province is known for its beautiful places making it an apt place for sight-seeing. Quebec has plenty of provinces within it and one couldn't simply walk without having a second look. The beautiful landscapes and the never vanishing warmth in the atmosphere is one of the best reasons why you should immigrate to Quebec.
Quebec Immigrant Investor Program
Quebec offers its immigrants the Immigrant Investor Program which allows entrepreneurs & investors to migrate from all over the world and invest in the economy of Quebec, in return offering them benefits and citizenship provided they are eligible.
The Affordable Living Cost

The Living cost in Quebec is quite less when compared to other provinces of Canada. You could afford a furnished house for somewhere around CAD $900 per month when you immigrate to Quebec. Quebec has a lower cost of living and offers similar benefits that a Canadian citizen gets.
Healthcare & Transport
Quebec's healthcare & transport systems are of the highest standards. Quebec charges comparatively less for its public & private healthcare systems and provides insurance coverage to its residents. The transportation system of Quebec is well-organized and offers its residents every reason to be in public transport.
World-Class Educational System
Quebec houses some of the highly reputed universities like McGill University, Concordia University, HEC Montreal & more. The province gives high importance to its education and ensures that its immigrants get the best education which is also another reason why you should immigrate to Quebec.
The Easy Migration Process
Quebec has a much faster immigration process for applicants who are eligible. The best thing is, eligible candidates can also bring with them their family members who can enjoy similar benefits & rights of a Canadian Citizen.
The Strong Quebec Economy
Quebec has a strong economy with average growth potential, concentrating mainly on manufacturing and the service sectors. Quebec's economy represents a total of 19.65% GDP of Canada (as of 2010). It is evident that there is no backing up in Quebec's growth. A province with a strongly growing economy would definitely be an ideal place to settle and raise a family.
Contact Us to know more about your possibilities in migrating to Quebec.