Quebec Investors Program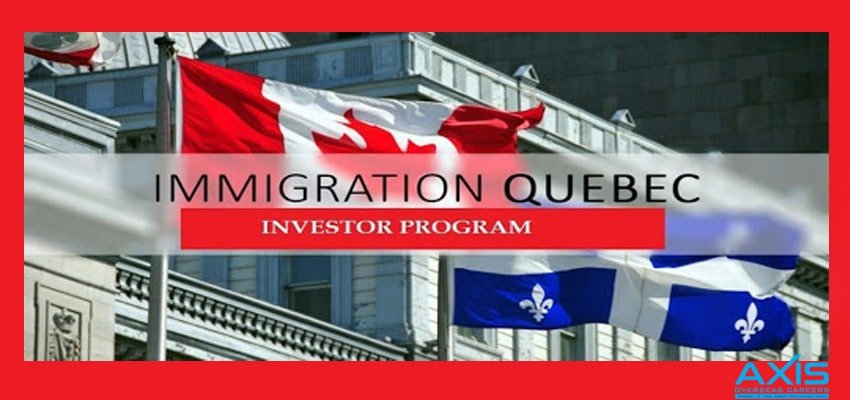 The Quebec Immigrant Investor Program (QIIP) offers international investors the opportunity to obtain permanent resident status in Canada by making a risk-free $12,00,000 CAD investment that is guaranteed by a Quebec government entity.
Key Benefits of Quebec Immigrant Investor Program:
Permanent Residency in Canada: The immigrant investors selected in QIIP (Quebec Investors Program) gets the permanent residency in Canada along with their families. It's an added advantage as the applicants and their families can enjoy the access to free healthcare, education, and other benefits that permanent residents have.
Investment is Risk Free: Quebec investor program offers the risk-free investment.  The Investment is guaranteed by the government. Moreover, the investment amount is not only low compared to other investment programs, but also returned after 5 years.
Language Ability: The applicant with "advanced intermediate" proficiency in French won't be subject to the cap.
There is no waiting period: Like most of the other investor immigration programs QIIP (Quebec Investors Program) doesn't apply prerequisites for permanent residency, i.e. creating jobs, etc. Your selection in QIIP (Quebec Investors Program) will lead you to permanent residency.
Eligibility
To be eligible for the Investor Program, you must:
Have, alone or with your accompanying spouse or de facto spouse, legally acquired net assets of at least C$2,000,000, excluding any amounts received by donation less than six months before your application is submitted
Have management experience

For at least two years in the five years preceding the application for a selection certificate, of duties related to the planning, management and control of financial, human or material resources under your authority. This does not include experience acquired in an apprenticeship, training or specialization leading to a diploma

Intend to settle in Quebec Canada
Sign an investment agreement with a financial intermediary (broker or trust company) authorized to participate in the Investor Program
Make a five-year term investment of C$1,200,000 with Investissement Québec – Immigrants Investisseurs Inc.
Your application will also be assessed on other factors, such as your age, education and language skills.
Related topics: Quebec Canada, Canada Immigration, Quebec Immigration, Canada PR, Eligibility Criteria.