Comprehensive Ranking Score Calculator: Canada CRS Calculator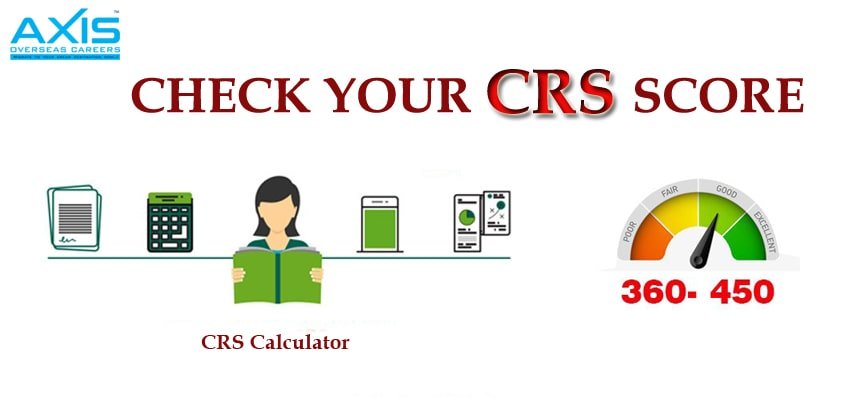 The Comprehensive Ranking System (CRS) is the points-based system we use to assess and score your profile and rank you in the Express Entry pool.
The points you get from the Comprehensive Rank System (CRS) include a core set of points up to 600 and a set of additional points of up to 600. Your total score will be out of 1,200.
Six factors to determine the eligibility
Education
Age
Experience
Language
Arranged Employment
Adaptability
Applicants must obtain a minimum of 67 points out 100 points. According to Immigration, Refugees and Citizenship Canada (CIC), If your score is higher or equivalent to 67 you can immigrate to Canada as a skilled worker.
If your Canada CRS score is lower than 67, then you do not qualify to migrate to Canada as a skilled worker but you can apply for any other visa program. Applicants with the highest CRS scores and ranking in the Express Entry pool are sent an Invitation to Apply (ITA) from Canada.