Quebec Immigration Consultants in Kerala: Axis Overseas Careers is the best consultancy for Quebec Skilled Worker Program (QSW) in Kerala, India.
When it comes to Best Quebec Immigration Consultants in Kerala you cannot miss the name of Axis Overseas Careers. Guiding aspiring 5000 candidates.
Axis have been a pioneer in making Immigration a lifetime experience for you and your family. We are a dynamic team of professional business managers committed to making the instinct process of Immigration a smooth sail.
Quebec Immigration Consultants in Kerala
Kerala, popularly referred as "God's own Country" among tourists, is one of the best destinations in India. Kerala has its own traditions and culture. Kerala is the most attracted tourist destination with its beaches, hill stations Goa backwaters, bird and wildlife sanctuaries.
Kerala is blessed with its variety of flora and fauna. Kerala festivals are attracting many tourists. Kerala is the first 100% literate state in India. In literary field also Kerala is blessed with so many legends.
Quebec Immigration Consultants in Kerala, We are the top leading Quebec immigration consultants, Kerala, India.
Quebec immigration Arrima
The system based on the expression of interest has put an end to the intake order of 'first come, first served' applications. It is possible to file an expression of interest form at any time, free of charge. It is advisable to use a personal computer or a tablet to access Arrima. The application does not allow navigation on a cell phone.
Arrima is free. Arrima is the online portal for expressions of interest from foreign nationals interested in immigrating to Quebec under the Quebec Skilled Worker Program. Anyone 18 years of age or older can submit an expression of interest using Arrima. It is not necessary to hire the services of a remunerated person to fill out an expression of interest. Any communication issued by the Ministry is carried out through the official channel: you will receive an e-mail notification when a communication is filed in the message center of your Arrima account.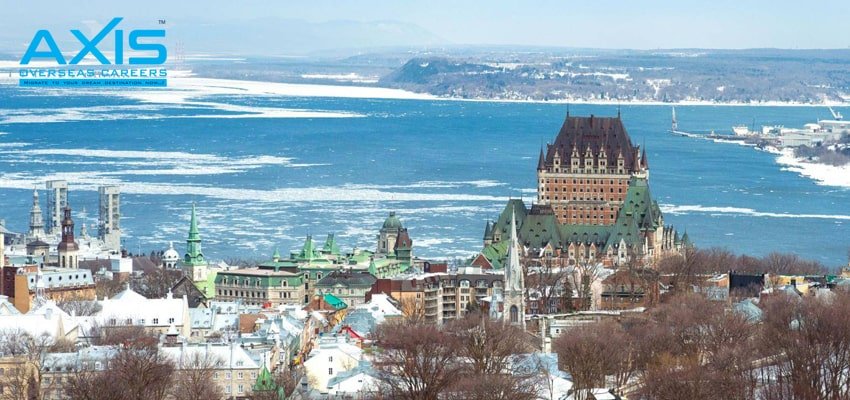 The Arrima portal launched in September 2018 following the coming into force of the Quebec Immigration Act and regulations on August 2, which put an end to the previous 'first-come, first-served' application process for the QSWP. By implementing an Expression of Interest (EOI) system, the Government of Quebec can now issue invitations to apply for a Quebec Selection Certificate on a more regular basis and reduce application processing times for the QSWP.