Canada Immigration Frequently Asked Questions (FAQ)

There are many different ways that one can qualify themselves and their family for Canadian Permanent residency. There are over 60 categories of Canadian Immigration. The best way is to get your qualification assessed by a Canada immigration expert.
2.What are the requirements for citizenship in Canada?
The elements to become a Canadian permanent resident vary depending on the stream through which you are accepted.
To apply for citizenship, you must have Permanent Resident Status.  You must remain in Canada for 2 of 5 years.
3.What are the benefits of becoming a Canada Permanent resident?
Benefits of becoming a Canada PR resident are: –
Receive almost all social benefits including Canadian health.
Live, work and study in Canadian province or territory.
Can apply for Canadian citizenship.
Get rights and freedoms.
4.Who can apply for Canadian citizenship?
In order to apply for Canadian citizenship, candidate must be at least 18 years of age.
In order to apply for child under 18 years, the child's parent or legal guardian can apply on behalf of the child. The child must be a PR of Canada, but is not required to have lived in Canada for 3 years.
For child under 18 years, one parent should be a Canadian Citizen or is applying to becoming a citizen.
5. How long does it take to obtain a PR visa under the federal skilled worker class?
Federal skilled worker application should resume a selection decision within 6 to 12 months from submission.
Depending upon the time of year, the immigration program and the office in question and other factors the processing time for an application for PR filed under the economic class can vary from between 12 months and 40 months. This is the time generally needed to demonstrate compliance under one of the applicable categories, a clean bill of health for the applicant and accompanying dependent, sufficient assets to successfully establish their family in Canada and a confirmation of no criminal in admissibility for the applicant and the overage accompanying dependent.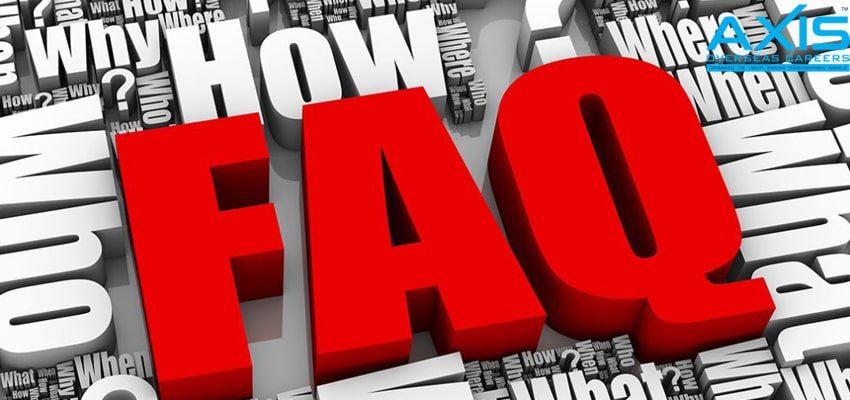 6. How is the interview conducted for Canada Immigration?
Interview is conducted to ensure the accuracy of the information contained in the documentation submitted to clarify issues relating
to confirm an applicant possesses the necessary means to settle in Canada,
to verify the absence of security inadmissibility,
to ensure applicant is intending to enter the Canadian labour market,
to verify whether there are sufficient grounds to exercise positive
applicants are advised to bring to the interview, all original documentation supporting the application, certificates of non-criminal conviction, evidence of settlement funds.
7.Must the person reside in Canada in order to maintain permanent resident status?
Permanent resident status in maintained if a person is physically resident in Canada for at least 2 years within any period of 5 years, or if other circumstances are met.
If not physically present in Canada, permanent resident status can be maintained while abroad where the Canadian resident is aboard with a Canadian citizen spouse or parent with a Canadian permanent resident who works for a Canadian employer.
It is sufficient for a permanent resident to demonstrate at examination, if they have been a permanent resident for less than 5 years, that they can potentially meet the 730-day residency obligation in respect of the 5-year period immediately after their arrival in Canada.
8. What are the current chances of employment in Canada?
Employers in the Canadian Health Care, Engineering, Financial Services sectors, Construction and skilled trades, Machining and Heavy equipment operators, Automotive and Agriculture are recruiting qualified individuals who are lawfully permitted to take up employment in Canada on a temporary or permanent basis. Many of these firms are currently advertising available positions in Canada's leading newspapers, trade journals, internet etc.
9. What is the work experience requirement under the skilled worker class?
Possess at least one year of applicable full-time experience in one of 50 major high demand occupations (health, skilled trades and finance) or
Possess an approved offer of employment "arranged employment" or
Be legally living in Canada for a minimum of one year as a temporary foreign worker and have received a permanent full time employment offer from current employer. or
Be enrolled in good standing in Canadian PhD program and have completed at least two years of the program or graduated within the 12 months preceding the application.
At least one year of experience within the past 10 years is one of the occupation list in either skill type 0 or skill level A or B of the National Occupation List (NOC) is a necessary preliminary requisite to qualifying for permanent resident status.
10. Should the applicant be employed in the same occupation that was in past?
There is no requirement for an applicant to become employed in Canada in an occupation that is consistent with past employment experience.